Behind every human is a funny bone that excites itself in the most unexpected and unassuming ways. There are those experiences that people think were just normal but turned out to be ridiculously hilarious ones. There are those intentional funny moments, and there are those caught by surprises or unpredictable scenarios that turned out to be funny. There are also those supposedly embarrassing moments, but individuals interpret them to be extremely amusing as to just laugh about it. In this way, it will not be hard to get over them and move forward.
Whatever the reasons it may be behind all these funny moments, the main point is they are all hysterically funny, and meant to make you entertain without prejudice but absolutely just pure fun. With this, below is a list of the funniest gifs of the year. Undoubtedly, the human brain's brilliance is impeccable that it can work its way to unimaginably amusing entertainment and fun.
Keep Your Hands Off!!!
This embarrassing scene in the church surely made it to the list of the funniest gifs of the year. Who would have thought that a holy wedding ceremony can be outrageously funny? Evidently, the groom seems to be extremely excited to spend the rest of his life with the woman he loves that while the priest is preaching, he can't get off his hands from his bride's bottom. However, mom as an old-fashion and conservative as she can be couldn't take what she is seeing. So, she ended up slapping the groom's hand to keep his hands off from the bride. Now, that is completely naughtily funny.
Oh no! I'm not drunk.

That moment when you try to play it cool and sassy, telling everyone that you are fabulously fine and gorgeous, and you are up for another bottle, but the vodka wants to play cooler. Now, that is ridiculously hilarious and funny. Ladies, keep it calm and sober.
Fire in the hole!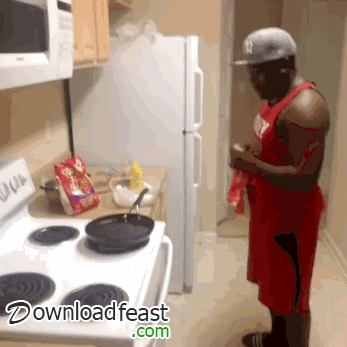 When you are too scared of the oil splatters, but you badly need to cook. You can hide all you want. It's absolutely a laugh out loud that other people could surely relate to. Just a piece of advice, lower the fire and cover the pan that will help you go through this trouble.
Kung Fu Not Panda!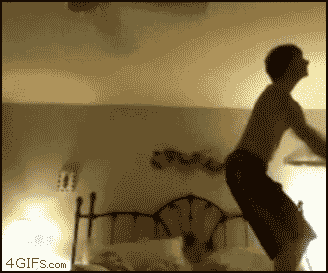 This young lad is trying to internalize the Kung Fu Panda kicks and acrobatic skills and proved it right, but that surely hurt and good luck to mom. She won't be happy with a broken ceiling fan. By the way, you can go out in the yard and do that, actually.
I can do this! Oops
35 Funniest GIFs According to Reddit Users
That moment when you try so hard that you are giving all your best, and strongly believe that you can win, but forget to do it right. The food for thought you can bring with this, no matter how hard you try and give your all, if you are not ready and prepared, you will never get it right. So, before you give your all and take the game, learn to know the trade.
Ripping My Abs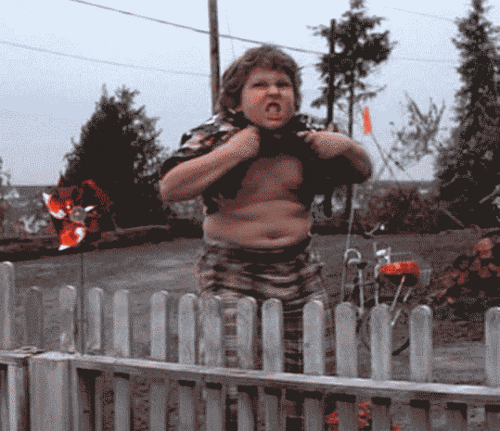 He was a little bit irritated. So, he wants to show to his friends that he is brave and strong, by pulling out his shirt to flaunt his abs. He is so cute and funny. Isn't he? Undeniably, a child is amusing to see. That is okay young man. When you grow up, you can go to the gym and get those 6-pack abs. So, for now, kindly put down your shirt.
That's mine!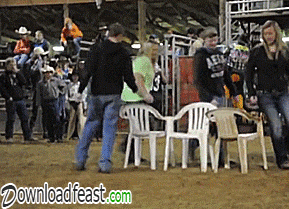 Don't take anything from a determined woman. It's a great lesson this man has learned badly. So, do not take what is not yours, especially from a fierce woman. Oh, yeah! She is definitely getting that chair.
No, I'm Not Sharing.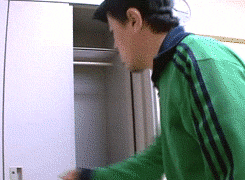 When you are tremendously hungry, and you don't want to share your cup of noodles, you end up hiding in the closet. Though, based on this gif, it is not the best option. It's a bit awkward, and you look shamefully awkward. Besides, a cup of noodles doesn't cost that much, and sharing can gain you more valuable friends. So, don't hesitate and share instead of hiding in a closet.
I'm Catching It!!!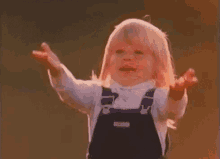 That moment when you are extremely excited to catch the ball, but you end up not catching it. Though, the joy and the enthusiasm in her face is the cutest. How nice would it be if everyone would be like her? You may not get what you want, but you are still happy and grateful to have the chance.
I'm okay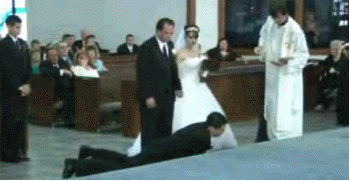 Falling down in front of everyone in the middle of a wedding ceremony is something groom's men would not love to experience. Though, good job for this man because he seemed dignified about his fall. Nonetheless, that is still awkwardly hysterical.
You can't beat me, dad!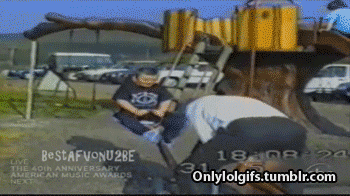 Playing with your sons should involve a thorough examination and strict discretion. There are things that adults should never play such as the seesaw. Definitely, the dad didn't see nor saw what was coming to him. This is completely hilarious.
These are just some of the funniest gifs you can see online that people brilliantly created. You can never beat the human mind and the humor that is hidden within everyone.